Stop By

The Department of Philosophy is located in Stevenson Hall 412.

Contact Us

Mailing Address

Department of Philosophy
Illinois State University

Campus Box 4540
Normal, IL 61790-4540
Message from the Department Chair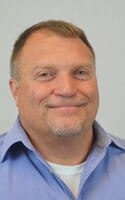 The primary mission of the Department of Philosophy is to prepare our students to be curious and critical life-long learners. Studying philosophy will help provide you with important skills that will serve you well both during your time on campus and throughout your life after graduation.
According to the American Philosophical Association, the study of Philosophy "develops intellectual abilities important for life as a whole, beyond the knowledge and skills required for any particular profession…It enhances analytical, critical, and interpretive capacities that are applicable to any subject matter and in any human context."
In our philosophy courses you can expect to:
enhance your problem-solving abilities, your capacity to organize ideas and issues, and your ability to distinguish what is truly important from what is not;
become better able to view controversial issues from a variety of perspectives, to understand different points of view, and to discover common ground among them;
learn how to critically examine your own views;
develop your ability to understand and explain difficult material;
learn how to distinguish good reasoning from attempts to manipulate opinions, to construct sound complex arguments, and to evaluate others' reasoning;
develop good interpretive, comparative, argumentative, and analytical writing skills that will allow you to communicate your ideas in a clear and powerful way.
The Department of Philosophy offers both a Major and a Minor in Philosophy as well as minors in Religious Studies and in Cognitive Science. Philosophy faculty also play key roles in the Environmental Studies Program and the Women's and Gender Studies Program.
Information about all of these programs, the individual courses we offer, and our faculty can be found on these pages. If you would like additional information about any of our programs or our courses, please feel free to contact me or any member of the Philosophy Department.
- Christopher D. Horvath, Interim Department Chair
Philosophy Links
Associations

Encyclopedias

Journals and Magazines

Search Methods

Other Links